CheerForce Singapore Private Limited is the leading cheerleading company in Singapore that brings to you exhilarating cheerleading performances and professional cheerleading coaching expertises, offering delightful cheerleading experiences to you. Owning a fully air-conditioned, well-equipped 1,000 square feet cheerleading studio, you can enjoy team building workshops and cheerleading classes in a conducive and comfortable learning environment.
We believe in the uniqueness of the sport of cheerleading and the benefits it offers for personal and team development. Discover the exciting world of cheerleading with us today!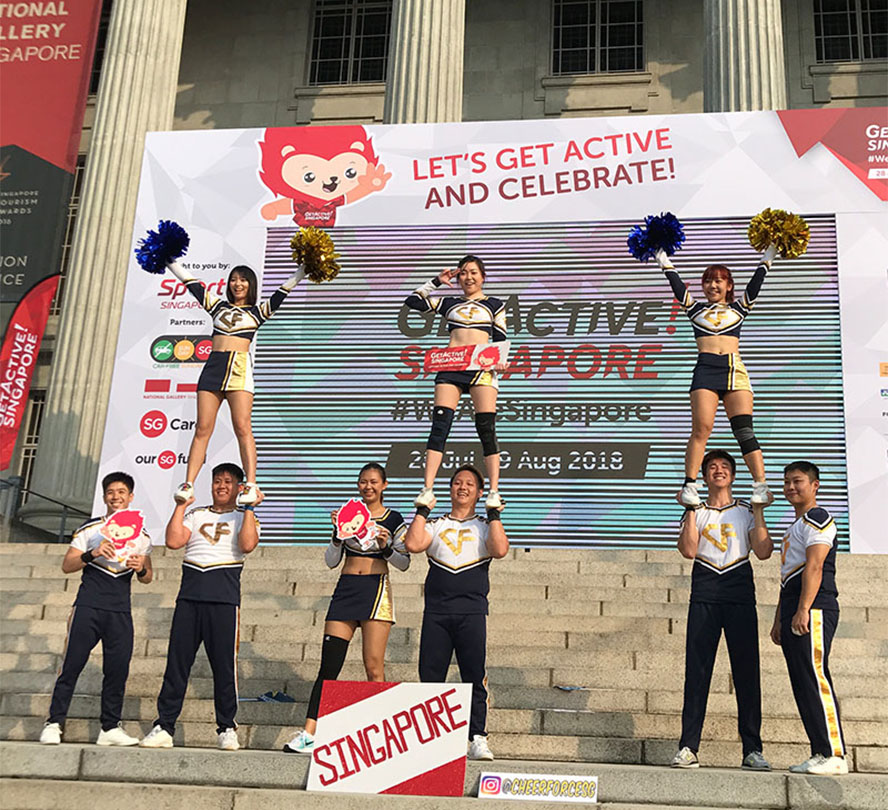 CheerForce SG is the preferred Singapore cheerleading performance team for events and celebrations that brings high entertainment value to you. We spice up your event with gravity-defying stunts, explosive free-flying tosses and dynamic acrobatic flips, rewarding your guests with a memorable experience at your event.
Being the cheering force for your celebration events, we guarantee full package delivery of cheerleading performance with choreography, music mixing, props, uniforms and trained cheerleaders so you can have an ease of mind.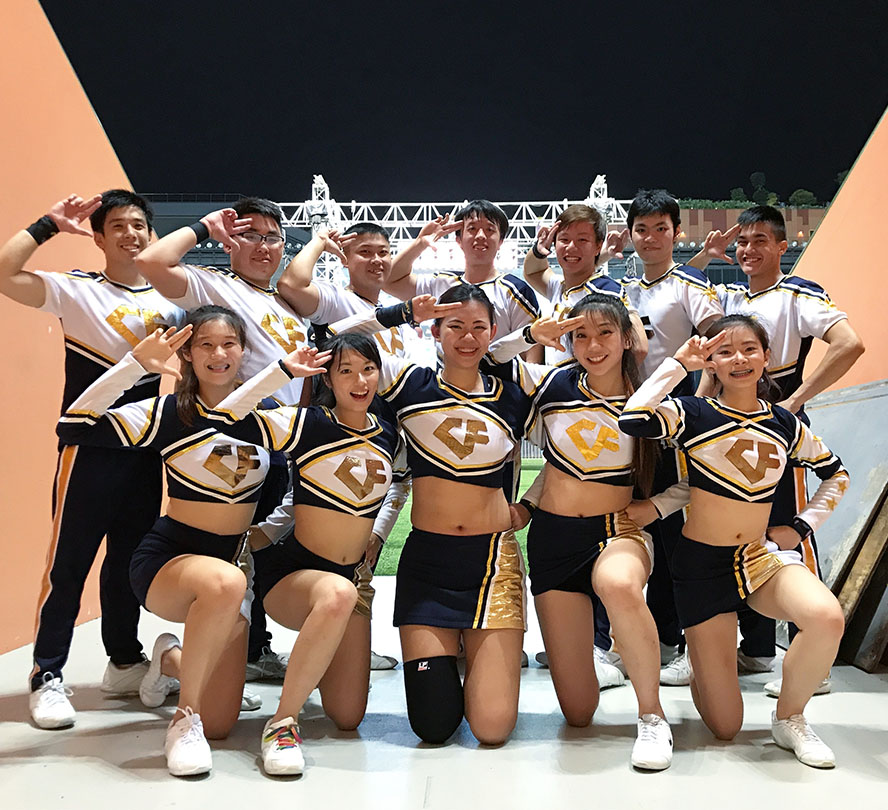 CheerForce Academy Singapore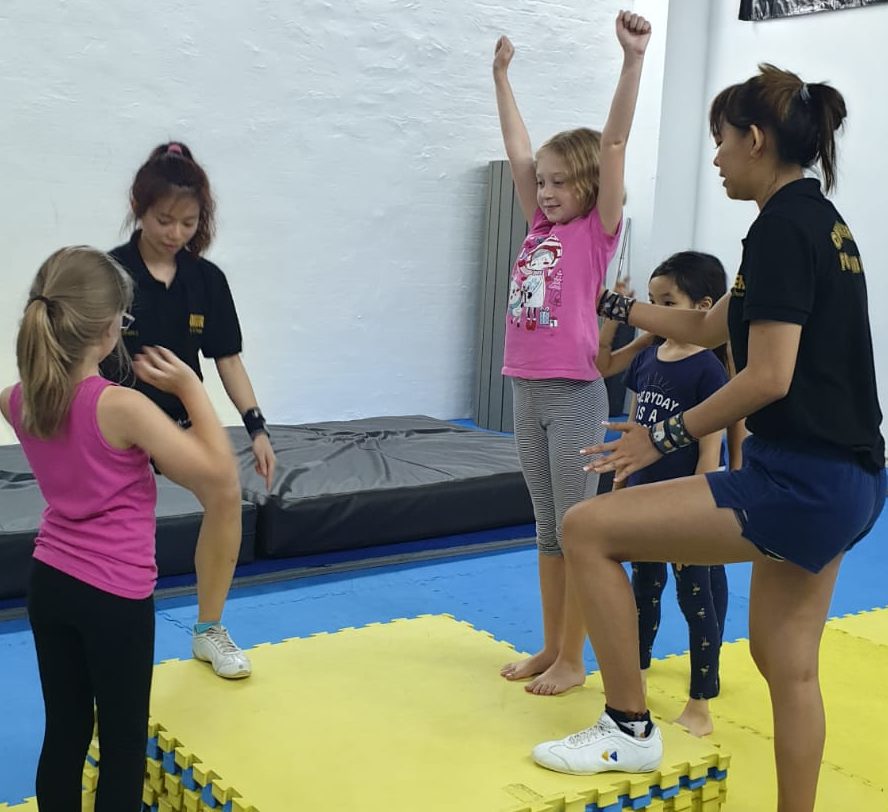 CheerForce Academy has a team of coaches that specialise in cheerleading coaching and workshops in Singapore. Trained in helping you build self-confidence, trust and leadership in your team, our coaches ensures that every session is safe and filled with loads of fun and laughter. Our in-house cheerleading classes caters to young children aged 7 years and above and adults aged 18 and above.
CheerForce Academy is led by Head Coach TJ, who is IFC and AACCA Certified. Being in the sport since 2010, he is equipped with the knowledge and experience to ensure that all of his coaches and instructors are capable of delivering the best quality cheerleading experience to their students in a safe and fun environment.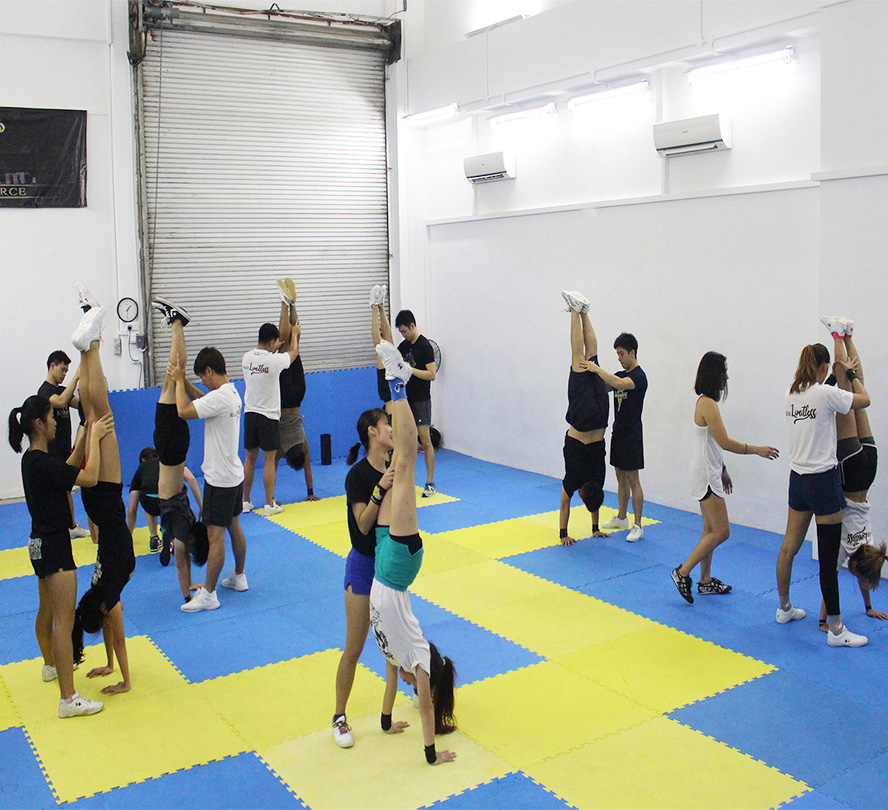 CF Strength Wraps comes in 4 different colour combinations to choose from. Apart from the basic turn to tighten or loosen technology, CF Strength Wraps are made of extremely durable material that can endure the hits and washes of your washing machine without going out of shape.
Providing versatility as compared to regular wrist wraps, it allows you to enjoy unrestricted range of motion and yet providing you with the support your wrist needs. So what are you waiting for? Get your own unique pair from us now!