Want to discover more about cheerleading and learn its secrets? Led by Head Coach TJ, CheerForce Academy has a team of dedicated coaches that specialise in providing quality workshops and cheerleading coaching in Asia for you. Emphasising on the principles of our CHEER Program, we will not only develop you in terms of physical strength, we also help to build teamwork, self-confidence and leadership.
Our in-house cheerleading classes caters to young children aged 7 years and above and adults aged 17 years and above. Conducted in our fully air-conditioned, well-equipped cheerleading studio, you can now learn cheerleading in a safe, conducive and comfortable environment. Our committed coaches ensures that every session is safe and filled with loads of fun and laughter.
Don't feel like travelling down to our cheerleading studio? We can conduct the workshops and training sessions at your office if it allows! Contact us now at 8399 3868 to find out more!
Ever dreamt of yourself being able to fly or have superhuman strength? Want to learn to flips like your favourite superhero? Our CheerForce Academy Cheerleading Classes allows you to learn the secrets of it all. Specialise in progressive learning and focusing on the proper use of technique, our dedicated coaches will be there to guide you step by step to becoming a cheerleader in a safe environment.
Cheerleading is more than just a great full body exercise. Through our cheerleading classes, you will be able to improve functional movement skills, body coordination and control and physical capabilities. Cheerleading also helps to build teamwork, self-confidence, discipline and leadership.
Sign up now for our Cheerleading Classes and learn the secrets of cheerleading with maximum safety and fun!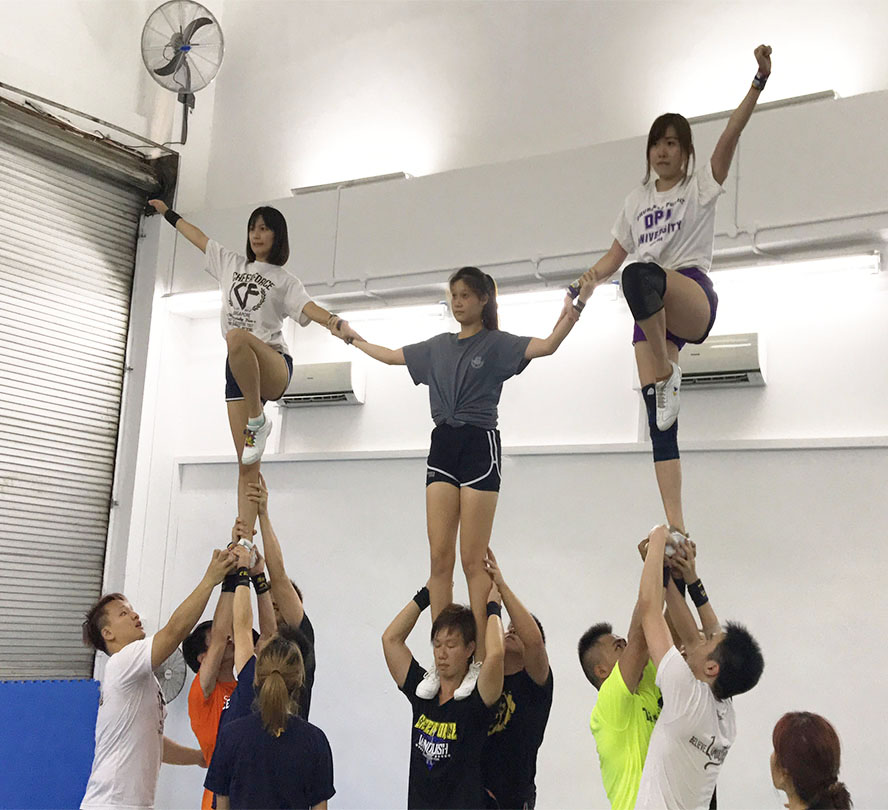 Team Bonding Cheerleading Workshop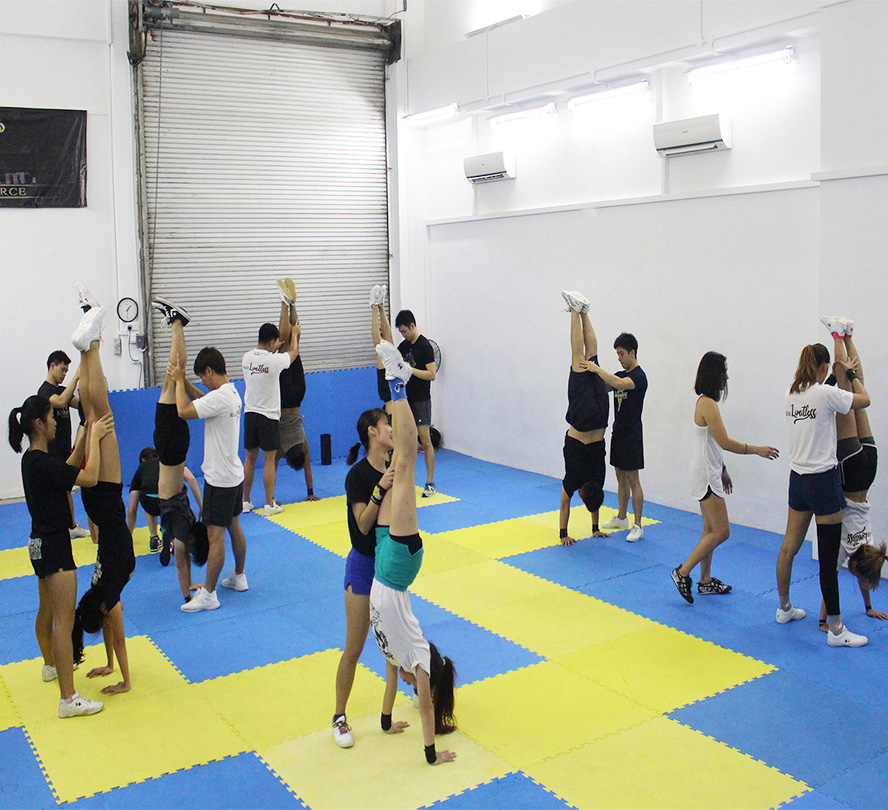 Looking for a unique and interactive team bonding activity for your team? Want an effective team bonding session that truly brings your team together for a fun and memorable time? Our Cheerleading Workshop is ideal to bring your team to the next level and bond them closer into a tight unit that is ready to performance at a higher caliber.
Many corporations such as DHL Worldwide Express, Dairy Farm Group and United Overseas Bank are using cheerleading workshops to bring their work teams closer together, encouraging collaboration for higher performance at work as well as keeping their employees fit and healthy.
Contact us now to find out how we can give your team a fun-filled and safe team bonding Cheerleading Workshop that is uniquely yours!