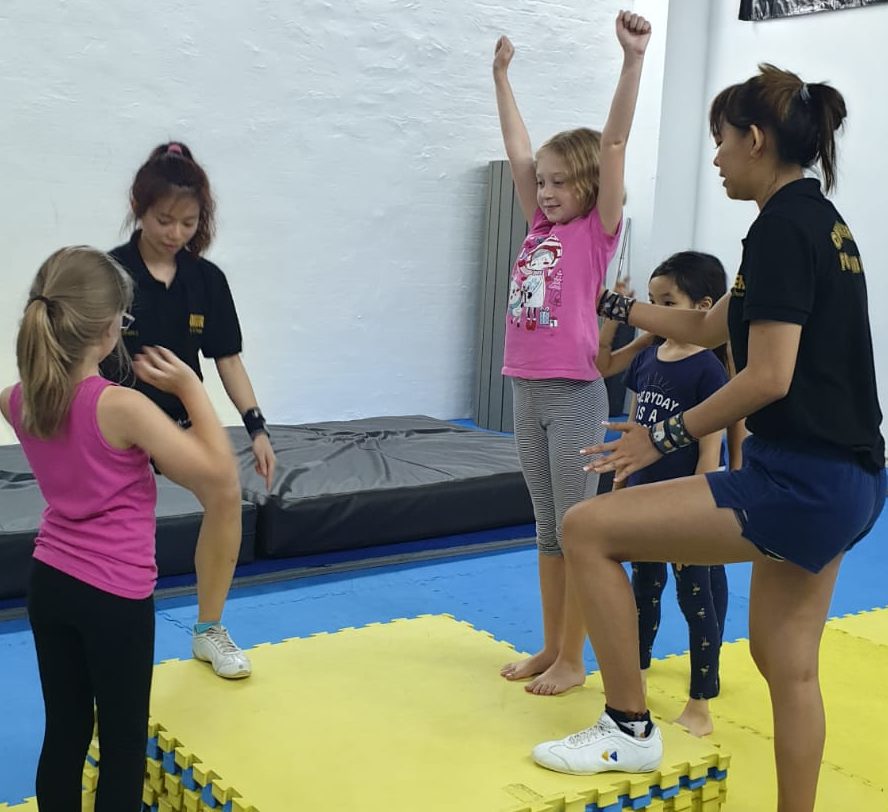 Ever dreamt of yourself being able to fly or have superhuman strength? Want to learn to flips like your favourite superhero? Our CheerForce Academy Cheerleading Classes allows you to learn the secrets of it all. Specialise in progressive learning and focusing on the proper use of technique, our dedicated coaches will be there to guide you step by step to becoming a cheerleader in a safe environment.
Cheerleading is more than just a great full body exercise. Through our cheerleading classes, you will be able to improve functional movement skills, body coordination and control and physical capabilities. Cheerleading also helps to build teamwork, self-confidence, discipline and leadership.
All of our coaches and instructors strive to provide the best cheerleading experience to all of our students through fun and progressive learning, ensuring that all students enjoy a delightful cheerleading experience learning with us.
Unsure whether to sign up or not? Come on down for a free trial session to decide for yourself! Simply send us a message on our contact us page to register your interest and we will get back to you the soonest we can. Sign up now and discover the wonderful world of cheerleading with us today!
CLASS SCHEDULE
Mini Cheerleading Class (4-7 years old): Saturday 10am-11am
Beginner Tumbling Class (16 years old & above): Wednesday 7:30pm-8:30pm
Junior Cheerleading Class (7-16 years old): Saturday 11am-12:30pm / 1:15pm-2:45pm
Monthly Class Fees: $10/hour
Attire: Sports Attire with Sport Shoes (preferably soft soled). Ladies who are wearing shorts kindly do wear tights underneath.
Private coaching is available too! Contact us to find out more!
Contact us if you are interested in signing up for the class and we will get you registered. See you soon!