TWICE 2ND TOUR 'TWICELAND ZONE 2 : FANTASY PARK' IN SINGAPORE
"CheerForce SG was very diligent in achieving what was requested of them for the TWICE 2ND TOUR 'TWICELAND ZONE 2 : FANTASY PARK' IN SINGAPORE. They put up a perfect show for the actual concert and are professionals in executing what they were suppose to do despite only given 10 days to learn and practice the routine from the video given. It was great to have them deliver such great quality performance within the short time given. It was great to have worked with them. Thank you CheerForce SG."
–Teo Wei Ling, Rock Records (S) Pte Ltd.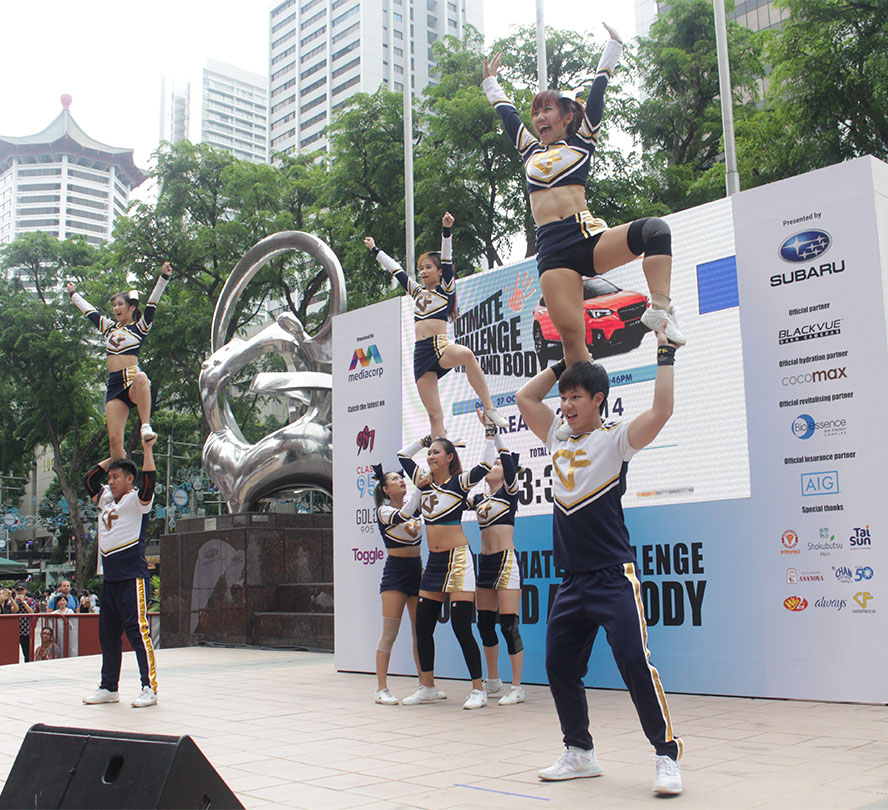 Mediacorp Subaru Car Challenge 2018
"It was a great and smooth experience working together with CheerForce SG for the Mediacorp Subaru Car Challenge 2018. Their performances were very entertaining and the crowd engagement at the photo taking session was awesome as the crowd just started lining up once the photo taking session was announced. They were really professional in interacting with the crowd and the public really enjoyed the whole cheerleading experience. Thank you CheerForce SG!"
-Janet Teo, Assistant Lead, Mediacorp Pte Ltd.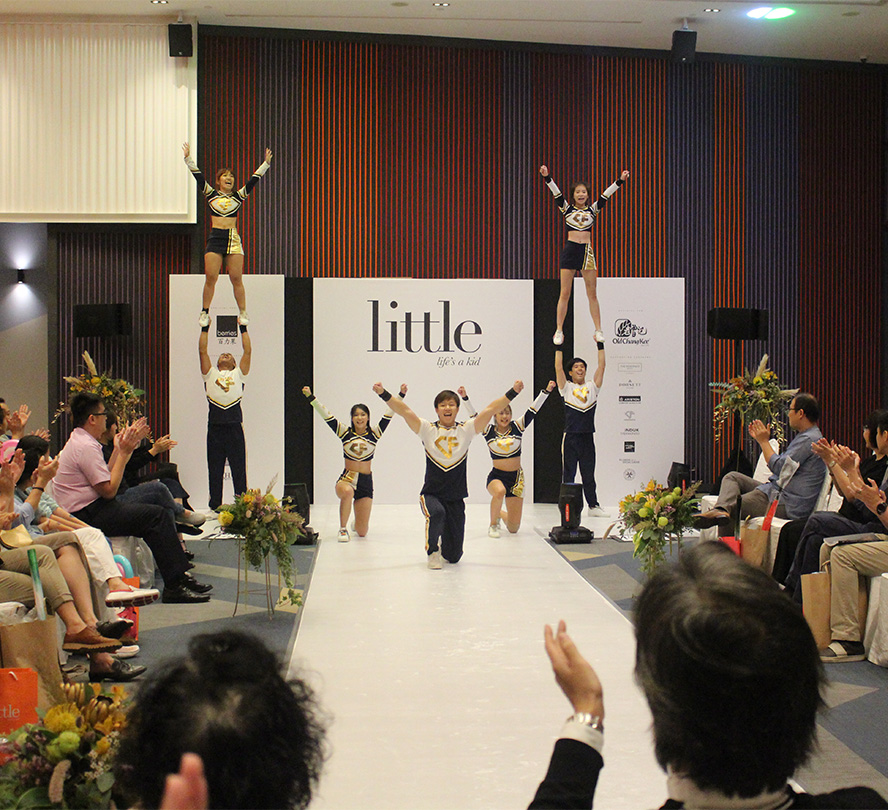 Little Magazine 5th Birthday Celebration
"It was great to have CheerForce SG on board as our cheerleading performance partner for our 5th Birthday Celebration. All of us really enjoyed the performance and they were all professional at what they do, it was a smooth and pleasant experience working with CheerForce SG. Thank you for the exhilarating performance, it truly was the fireworks to our event!"
-Kenneth Tan, Publisher and Creative Director, Little Magazine.
Our Tampines Hub Countdown 2019
"CheerForce SG definitely got the crowd very excited during the Tampines Hub countdown with ther hyped up performance and stunts. They were very experienced and knew what to do to get the crowd going. Definitely a performance to have if you want to leave an impact on your audience!"
-Madeline Wong Si Hui, Manager, Lagoon Events & Entertainment Pte Ltd.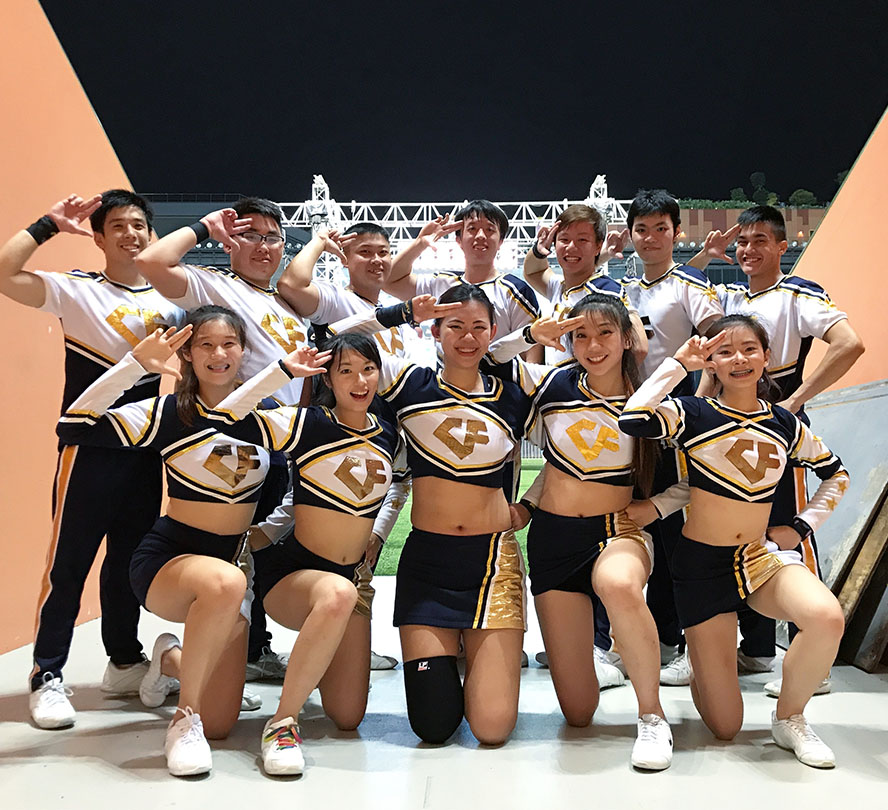 2018 FIFA World Cup @ Our Tampines Hub
"TJ and his team CheerForce SG are very professional in what they do and despite having hiccups during the rehearsal, they were able to get it solved and put up a splendid performance which the audience enjoyed. It was awesome to have them as one of the performers for the 2018 FIFA World Cup @ Our Tampines Hub as they managed to get the crowd excited with their exhilarating performance. Thank you CheerForce SG!"
-Dionne Teo, REM Event Management Pte Ltd.
*No forms of photography or videography was allowed as it was a prestige event for high-profile audiences and hence, we are not allowed to mention the name of the event as well.
FIFA 2018 Private Event
"CheerForce SG puts up a really wonderful performance on both days for my event! Their performance really hype up the crowd and the crowd loved it! TJ and his team were very professional in what they do and they are very talented in putting up an exciting show for prestige event with consistency. I had a very pleasant experience working with them. A big thank you to TJ and CheerForce SG for making their performance possible at my event despite their tight schedule and doing an awesome job with only having about 1 week to prepare. Thank you."
–Eileen Wee, Fuchsia Event Management Pte Ltd.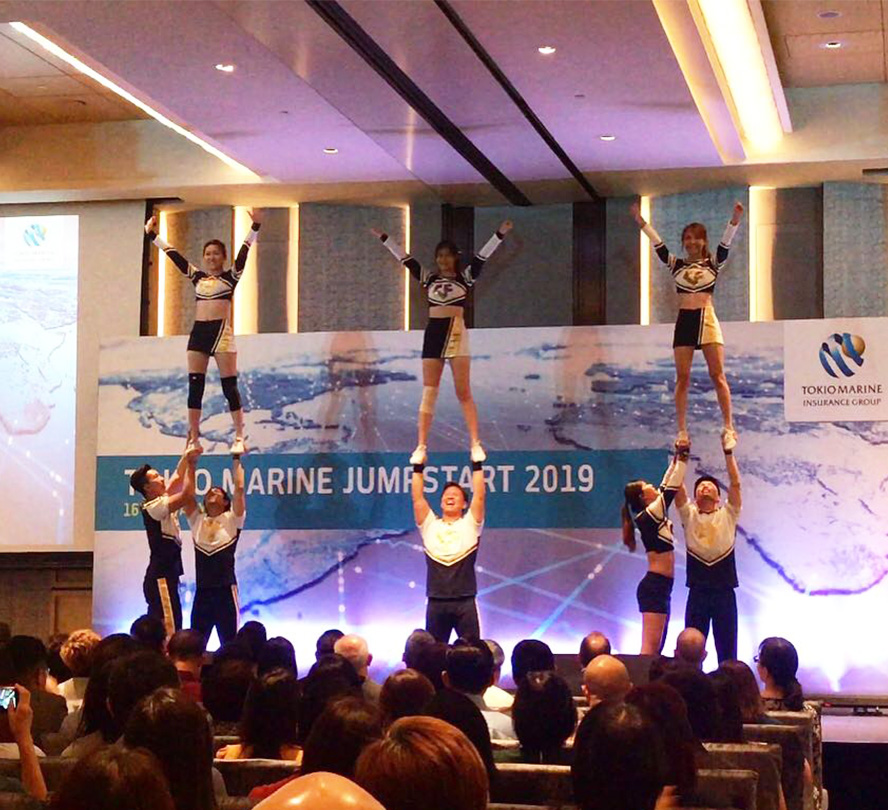 Tokio Marine Jumpstart 2019
"CheerForce SG did a wonderful job showcasing an awesome cheerleading performance at our Jumpstart event. The team was vibrant and professional in delivering the performance and they did a perfect job to hype up the event. It was indeed an eye-opening performance which our participants really enjoyed it. Thank you CheerForce SG for creating a memorable experience at our event and we look forward to working with the team again."
-Chew Shiqi, Assistant Vice President, Tokio Marine Life Insurance Singapore Ltd.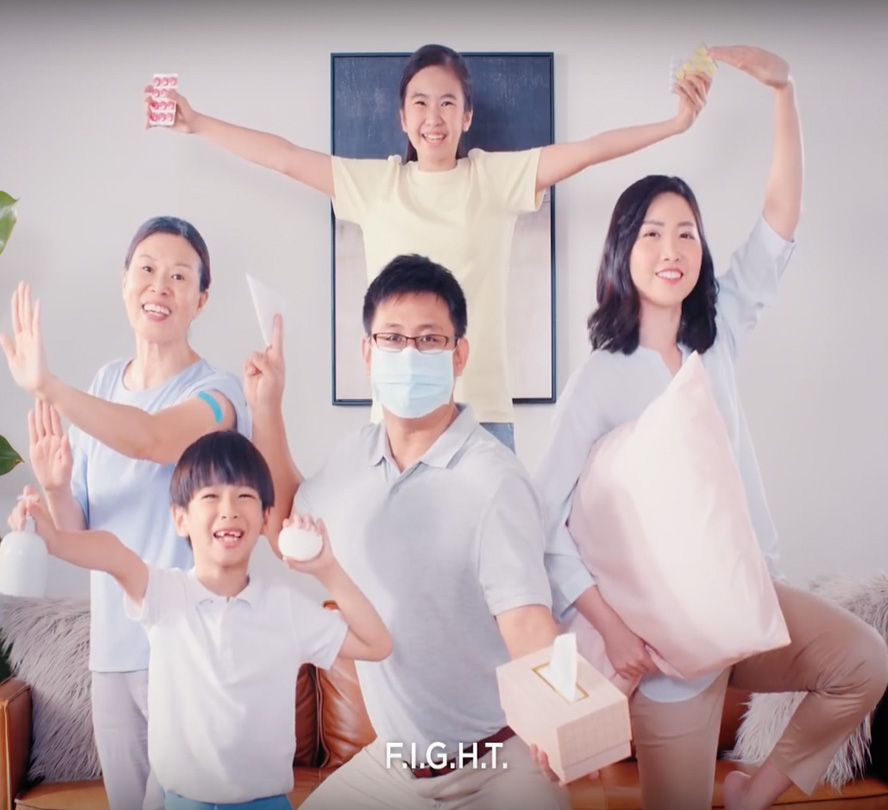 Health Promotion Board FIGHT Cheer Choreography
"Camp Up Studio had the opportunity to work with CheerForce SG on the Health Promotion Board FIGHT cheer video. They did a wonderful job choreographing the dance moves for the video. Working together with TJ was a great experience as he was very patient and willing to present us with multiple options, sometimes under tight deadlines. We look forward to working together with TJ and CheerForce SG again."
-Jamie Lin, Production Manager, Camp Up Studio Private Limited.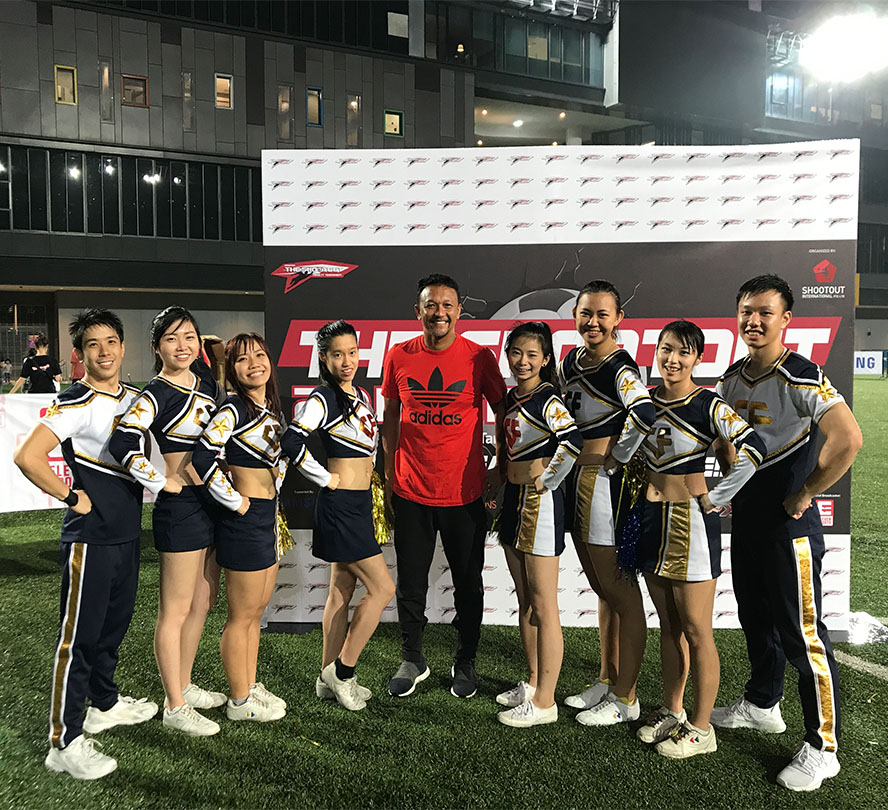 The ShootOut 2018 Singapore
"CheerForce SG was splendid in delivering what was promised. Despite the downpour at the event, they stayed on the field and cheered the participants on. They take their work very seriously as professionals. It was a pleasure to have them at the ShootOut 2018 to hype the crowd and make the event more lively. Thank you CheerForce SG for your professional service."
-Muhammad Imran, ShootOut International Pte Ltd.
AIA Vitality Organised Run
"CheerForce SG cheerleaders were high energy and very professional. Love the customised Vitality and Stay Active cheers! Great experience and fun to have them around to motivate our participants at the AIA Vitality Organised Run event!"
-Theresa Leong, Manager, AIA Vitality.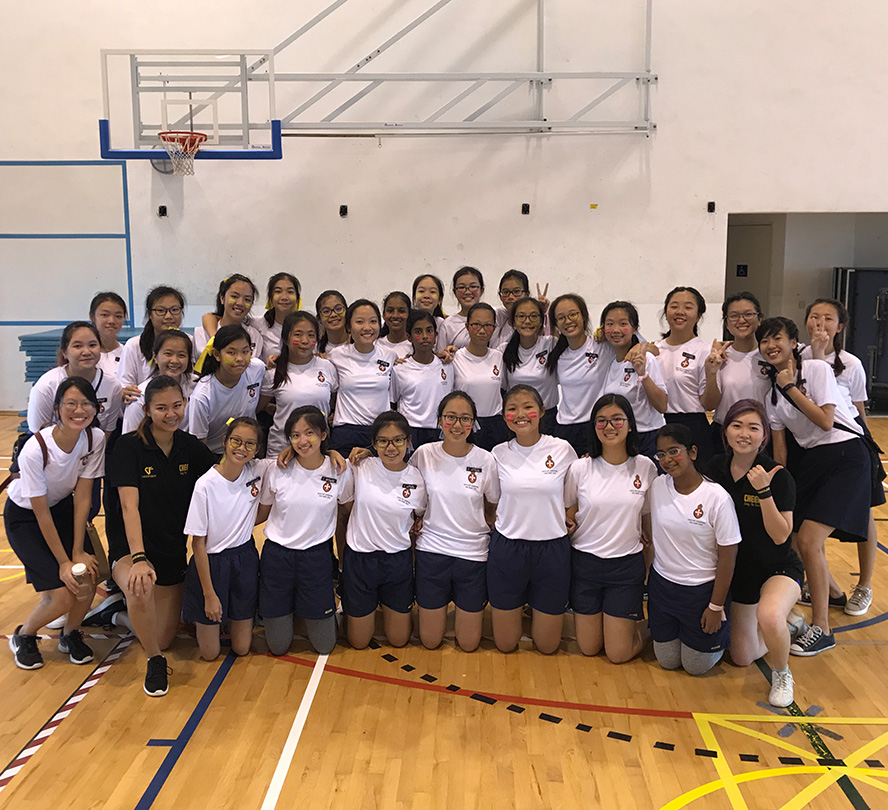 Kuo Chuan Presbyterian Secondary School Girls' Brigade Cheerleading Team Bonding Workshop
"CheerForce SG instructors were professional at coaching cheerleading and delivering it in an enjoyable way. They were able to make learning cheerleading simple and easy to follow and my students really enjoyed the session they had with them. The whole team bonding session was filled with energy while ensuring that safety was adhered to the highest standards. Thank you CheerForce SG for giving us such a fantastic cheerleading experience at KCPSS!"
-Lee Hui Ting, Officer, Kuo Chuan Presbyterian Secondary School Girls' Brigade.