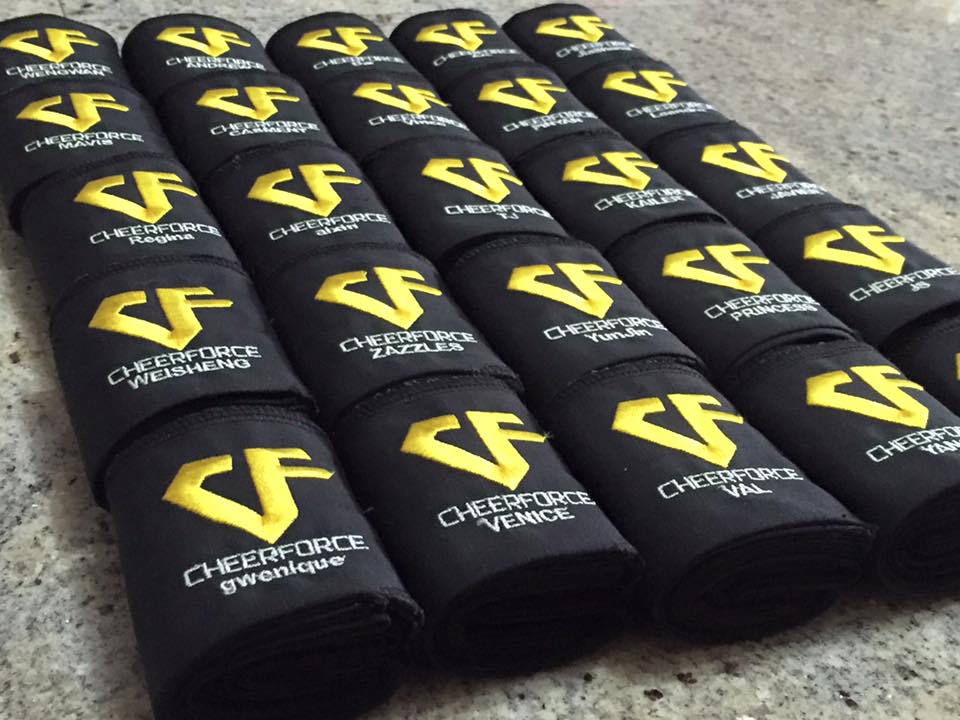 CF Strength Wraps are the only brand of strength wraps in Singapore that allows customisation of the logo design, allowing you to own your unique pairs. With 4 different colour combinations of base colour to choose from, now you have greater customisation power in your hands.
We believe in providing the best quality support to you. Apart from the basic turn to tighten or loosen technology, CF Strength Wraps are made of extremely durable material that can endure the hits and washes of your washing machine without going out of shape.
Providing versatility as compared to regular wrist wraps, it allows you to enjoy unrestricted range of motion and yet providing you with the support your wrist needs. Get the work done your way with your very own CF Strength Wrap today.
Get your own unique pair of strength wraps today at just $30 per pair! Simply send your logo design together with the colour choice (Navy White/Navy Yellow/Black Red/Black Black) to cheerforce@asia.com. As each strength wrap is made individually, it will take 2-3 weeks for it to be completed.
You will be notified once your strength wraps are completed and we will make self-collection arrangements with you at our office at 5 Kaki Bukit Road 2 #01-09 Singapore 417839. Orders of 15 pairs and above will be entitled to free delivery to your desired destination.